[ad_1]
Few sports nutrition companies have grown as fast as MusclePharm over the past several years. Now the company has a new executive team and a broader mission for serving customers.
MusclePharm first appeared on Bodybuilding.com in 2011, and success came fast, thanks to attention-grabbing packaging, aggressive marketing, and high-profile celebrity endorsements. Over the ensuing five years, the company would rack up 14 Bodybuilding.com Supplement Awards, and by the end of 2014, total revenues had reached $177 million. Products like the and became mainstays for many supplement consumers.
The Denver-based company was no stranger to controversy, either, and profits proved more elusive than revenues. A year and a half ago, when a new CEO, Ryan Drexler, came on board, he set out to cut expenses and revitalize the company's product offerings. As you're about to read, Drexler's vision for MusclePharm goes well beyond core constituencies like bodybuilding and MMA. Drexler wants MusclePharm to be about the highest-quality products, label transparency, giving back, and working hard.
Ryan, I know this is not your first time running a supplement company. Can you give Bodybuilding.com readers some background on your past participation in the industry?
I've been in the nutritional supplement business for over 20 years. I'm passionately involved not only in the creation and marketing of nutritional supplements but also in living the lifestyle.
I was part of a nutritional-supplement business called Country Life Vitamins. We had a natural supplement line from A to Z as well as two sports-nutrition companies—one that was more in the natural sector, and one that was in GNC. We also had a health-and-beauty line called Desert Essence. Then, Country Life was sold roughly 10 years ago to the Kikkoman Group.
When did MusclePharm arrive on your radar as an object of interest?
I've always been excited about the sports-nutrition sector of the business. I've been using these products for a lot of years to achieve better performance and support my lifestyle. I had grown enamored of the brand awareness [MusclePharm founder and former CEO] Brad Pyatt had built at MusclePharm. In fact, I had been utilizing MusclePharm supplements for quite some time. I thought it would be a good marriage for me to be part of the company.
You've committed your professional time as CEO, and you've also invested a significant amount of your own capital in the company. Is that a sign of how much you believe in this story?
Definitely. Brad had already built such a great brand here, and for me, it's a once-in-a-lifetime opportunity to be involved in a company of MusclePharm's size, with the goal of bringing the company to the next level. I look forward to using my knowledge from my previous business and my understanding of the nutritional-supplement business to help execute MusclePharm's plan.
MusclePharm had a pretty meteoric rise in the industry. There was a lot of buzz initially, from the lime green packaging to the MMA connection, which all seemed cool and novel. Is one of your goals to recapture that buzz?
I think MusclePharm still has great brand awareness. I believe there should be a MusclePharm product for everyone in a household, so we're aiming to have a more well-rounded product SKU set.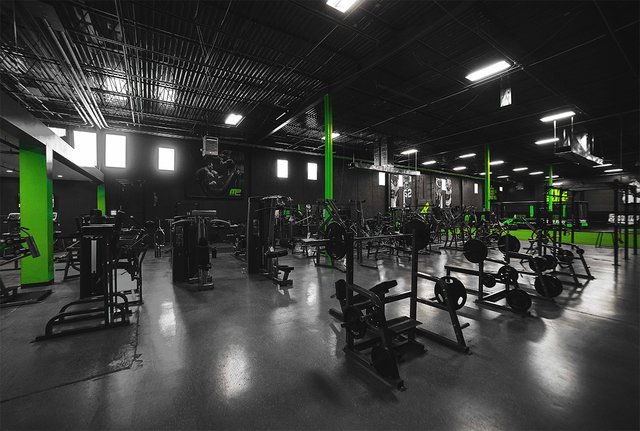 What would you say is the biggest difference between MusclePharm before you arrived 18 months ago and now?
The most important thing is that we are really focused on the MusclePharm name and what the name stands for. This is where our real strength is. We're getting away from the over-reliance on endorsements and moving toward genuine partnerships with athletes of all different types. These athletes emulate the MusclePharm brand by overcoming adversity, giving back, and having a true love of the product.
MusclePharm has reached the point it is at because of our strong retail partners like Bodybuilding.com. My focus has always been to invest money in our retail partnerships and our name, and then promote the brand together as partners to bring the company to the next level. I prefer that approach over bringing in outside partners to focus on a product maybe they are not necessarily using.
MusclePharm has always had a strong R&D component, but it doesn't seem like there's been a ton of ingredient innovation in the industry of late. Are there any novel ingredients you're excited about?
I'm excited about our new line coming out, where we're going to focus on the natural sector. Obviously, that's a sector I come from, and we're going to go after both vegan protein and higher-end whey protein. Natural is becoming very, very big in this industry, so that will be one focus. We're also going to offer some creative ingredients. Our new products are going to be more at the high end. I'm really excited about that.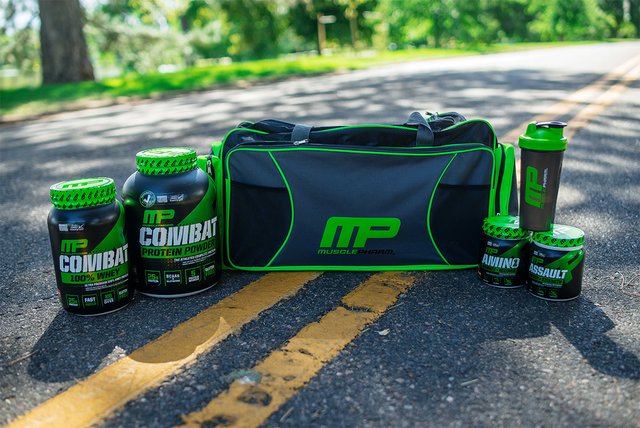 What's the timeline for some of that stuff actually hitting the market?
In the next three or four months.
There seem to be more supplement companies than ever these days. What's your overall strategy for staying on top in a crowded market?
Having quality products and a well-rounded line are important. We spend a lot of money on testing and ensuring the quality of our products. 
We also focus heavily on label transparency.  With some brands, there may be a discrepecy between the label and the actual product.  MusclePharm third-party tests every product to ensure each customer gets what the label says they're getting.  We even offer customers the opportunity to look up the test results on mppsi.com. We want our customers to trust the MusclePharm brand and know the ingredients in each of our products are safe and the labels are truthful.
You mentioned targeting the vegan athlete. Are there are any lines brewing for CrossFit or other sports and disciplines?
Yeah, I'm a competitor in the Brazilian Jujitsu community. I also surf and mountain bike. I'm a very outdoorsy person, and I think there's a lot of crossover between those sorts of things and Spartan Races or CrossFit. A lot of people are looking for the same sort of products, and again, I think one of the unique things about MusclePharm is that we have something for everybody. You'll see that more and more in the next three or four months, when the natural line comes out.
I want to make sure that if someone wants a vegan protein, we have a vegan protein to offer them. If they want a blended protein, we have a blended protein. If they want a straight isolate, we have a straight isolate. But we also have to make sure we have and some of the other products customers rely on. We also have a women's line, . I've never really seen a product line before that has everything for everybody.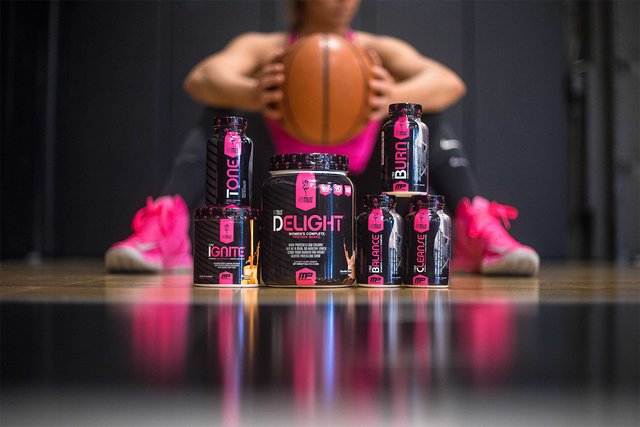 Is FitMiss still a high priority?
Yes. The women's market is increasing tremendously. It's increasing for us, and we're going to expand that line as we go along.
How do you think your customer base has changed in the last few years, and are you marketing to that customer differently than you used to?
In the past, we have been perceived as a bodybuilding company with an additional emphasis on MMA, but like I said earlier, I want everyone to be able to use our product line. We'll be marketing to everyone else, too: triathletes, weekend warriors, cyclists, people doing Spartan Races, surfers—you name it. We'll have a full product line, so our marketing is going to hit every part of the marketplace.
[ad_2]