Even though Dwayne "The Rock" Johnson is one of the fittest guys in Hollywood, he's still suffered injuries just like the rest of us. In fact, you might be surprised at the amount of injuries the superstar actor has dealt with over his athletic and movie careers.

Here's How Dwayne 'The Rock' Johnson Looks After 18 Weeks of Training for 'Hobbs and Shaw'
Johnson shared a post of a recent legs day workout on Instagram—no surprise there, just check out these other posts—but instead of focusing on the workout in the message of his post, this time he spotlighted his warmup and how injuries have affected it over the years.
Johnson explained that due to the numerous injuries he's suffered, including multiple knee surgeries, an Achilles rupture, and a quad tear among others, he's had to adjust how he warms up. Now, Johnson needs at least 25-30 minutes to get ready for his workouts that help him stay at the top of his game.

25 Ripped Celebrity Dudes Who Own the Instagram Workout Game
Here's a look at the post:
Even though he seems like a superhuman, Johnson has to deal with the realities of injuries just like other athletes, celebrities, and everyday workout warriors out there. A good way to stay on top of your warmups and help prevent injuries is to follow along this warmup guide, which was designed to prevent injuries by an expert trainer who has worked with several professional baseball players.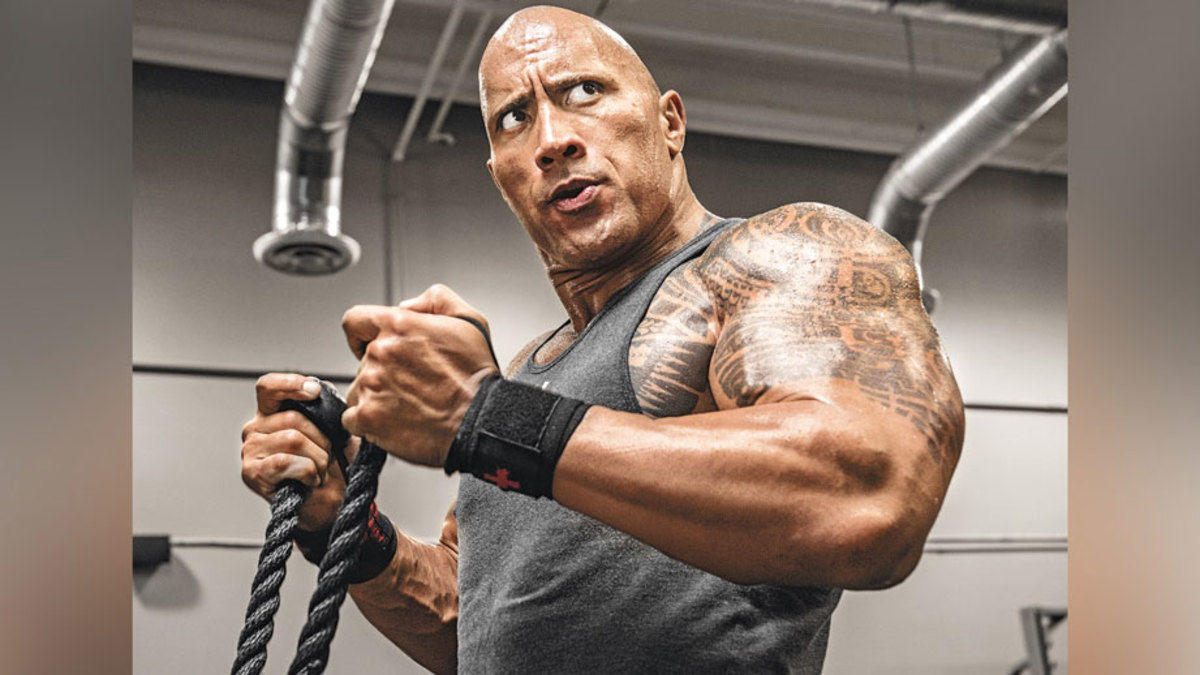 Johnson will next be seen hosting The Titan Games on NBC in January, and on the big screen in Fighting With My Family in March, and Hobbs and Shaw, which will be released on August 2, 2019.

'Hobbs & Shaw': Everything You Need to Know About the 'Fast & Furious' Spinoff
The post Here's How 'The Rock' Warms Up for Leg Day appeared first on Men's Journal.